A Direct Mystical Experience
Tantra is far more than a tool to deepen intimacy and achieve sexual healing.
Tantra is a spiritual path based on the direct mystical experience of life in its entirety, using the senses, mind and spirit to discover the divine spark within the human being.
The Esoteric Tantra Yoga Online Course systematically reveals the mysteries of the highly efficient and sacred ancient tantric teachings. Being translated into our modern lifestyle and supported by contemporary science, the course makes the rich knowledge and life-changing methods of Tantra accessible to everyone.
"Nobody can reach perfection using boring and difficult techniques.
Perfection can easily be achieved through the completely controlled and aware satisfaction of our desires."
 – Kularnava Tantra –
A New Depth of Life Awaits You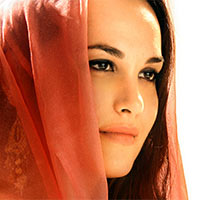 Live every moment with intensity,
lucid awareness and detachment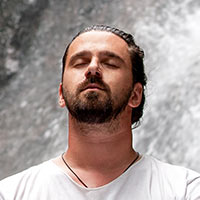 Learn to focus your awareness,
to concentrate and meditate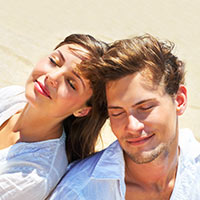 Rejoice in lasting love and happiness
in your couple relationship
Extract profound realisations
from your everyday experiences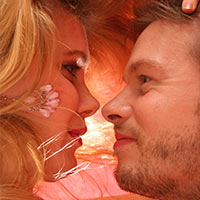 Master your erotic energy
and speed up your spiritual growth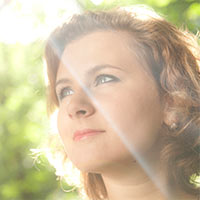 Discover the hidden dimensions 
and potentials of your being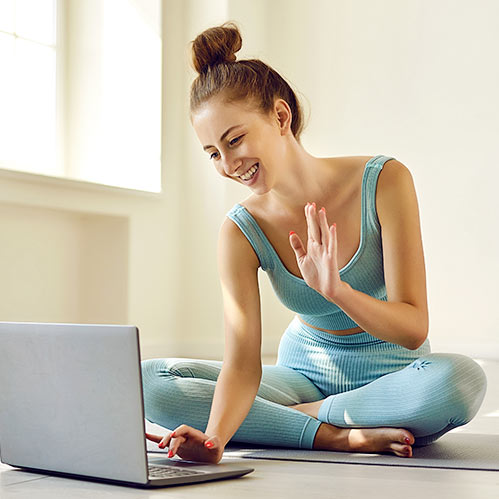 Heart to Heart Connection
The Esoteric Tantra Course is a live online course with academic structure.
In-depth practice and new consecutive theory in each class – every Monday 19:30 CEST
Enjoy a completely new dimension of being with your fellow students and your teachers in real-time.
Get your body postures checked, ask your questions straight ahead and exchange experiences.
And if you sometimes miss the live lesson, no problem, you can get a replay link.
I am really grateful to the Atman Academy. The knowledge and the practices are so valuable and helped me a lot in my life!
If you have a yearning to integrate heaven and earth in your own life, the spiritual and the worldly, this course is a must!
The revelations and experiences are countless and I bless my courage and decision to take this unique path.
Discover the Tantric World
The Esoteric Tantra Course is a worldwide unique spiritual education system.
The yearly curriculum comprises 39 weekly classes and has reached 12 years of study.

The teachings start from the basics and do not require any prior knowledge.
The course is absolutely beginner-friendly and you start from where you are.

Due to its unique depth and structure, it is perfectly suitable for advanced Yogis.
Do not hesitate to give it a try even if you have already been to many tantric events.

Each class contains a practice session with asans from the Hatha Yoga system.
The practice forms the foundation and prepare your physical and energetic bodies.

The weekly theory lessons gradually reveal the mysteries of the tantric path.
The topics guide you deeper and deeper into this genuine spiritual system.
What You Will Learn
Theoretical Elements

The Fundamental Law of Resonance: Basis of spiritual practice and of life in general

Chakras and Koshas: Mapping our subtle anatomy and the energetic system of the chakras

Yama and Niyama: The moral conduct of spiritual life, essential for any personal growth

The Holographic Universe: The fascinating marriage of quantum science & millenial spirituality

Unique Revelations about Chakras: Specific psychology and characteristics of consciousness

Polarity: Understanding the power of the feminine and the masculine and the laws of attraction

The Tantric Attitude: Openness and curiosity, courage and optimism, saying YES to life

Attention and Relaxation: Combine lasersharp focus with perfect detachment and relaxation

The Human Body: The body is not denied but seen as the temple of the universal energies

The Secrets of Kundalini: Our colossal life energy and greatest potential waiting to be awakened

Tantric Eroticism: The secret of erotic amorous continence – separating orgasm from ejaculation

The Multiorgasmic Woman/Man: Stages of orgasm, multiple orgasms, forms of orgasms

Transmutation & Sublimation: Transforming the sexual energies into spiritual evolution

Transfiguration: The secret key to see beyond the ordinary and expand through assimilation

The Control Triangle: The mysterious correlation of energy, breath and mind

Tapas: Ardent and perseverant spiritual practice leading to extraordinary results

The Secrets of Love: The importance of the spiritual heart and love on the spiritual path

Couple Relationships: Active love as a path to everlasting love and happiness in relationships
Practice and Techniques

Tantric Yoga Practice: Asanas (bodily postures) and Pranayama (breathing techniques)

Kriya Yoga: Purification techniques to cleanse the physical body and the energetic channels

Meditation: Tantric forms of meditation including the famous meditation practice Laya Yoga

Creative Visualisation: Techniques to create inner images and empower them through energies

Senses and the Present Moment: Tantric tools using the senses as gates to the eternal Now

Erotic Amorous Continence: Perfect control over the sexual muscles and erotic energies

Methods for Heart-based Living: Integrated life guided by the heart and superior intuitions

Yantras: Specific geometrical shapes that facilitate the resonance with fundamental energies

 Mantras: Bija mantras that are mentally emitted during special meditation techniques

 Mudras: Specific interior or exterior gestures that enhance specific qualities in our being

Consecration: Fundamental method of the Karma Yoga system to prevent karmic accumulations

The Law of Occult Offering: A valuable initiation into the subtle mechanisms of detached giving
Highlights of Year 2 and 3

Highlights of Year 2

Continuation of the Chakra Journey:
Visshuddha, Ajna and Sahasrara

Tantric Alchemy & Inner Transformation

Prana & Pranayama

Yoga Nidra – Conscious Sleep

Mahavidya Yoga & the Great Cosmic Power Kali

Tantric Eroticism & Lovemaking Postures

Deepening the Secrets of the Tantric Couple Relationship

Highlights of Year 3

Power Polarity Yoga

The Spiritual Hero in Tantra

The Great Cosmic Power Tara

Kundalini Yoga

Esoteric Astrology

Tantric Magic & Rituals
What Will You Obtain During the Esoteric Tantra Course
Based on 25 years of experience with thousands of students, the course will teach you:
A tantric perspective upon all areas of your life
Ways to build more confidence and willpower
Enriched love life and understanding of your sexuality
Unique initiations in tantric techniques
Learning the game of polarity & attraction
Deeper insight into intimacy and couple relationship
Awakened eroticism and the secrets of tantric orgasm
More self awareness and a deeper state of relaxation
More masculine stamina and stand-up power
More femininity and awakening your inner Goddess
Effective stress management and emotional balance
Personal guidance from experienced teachers
Your Teachers
Our certified Tantra teachers gain over 1,200 hours of practical experience during their first seven years as students and four years Tantra Teacher Training Course. After their graduation, they remain students of this weekly expanding course, being continuously transforming practitioners of the tantric path.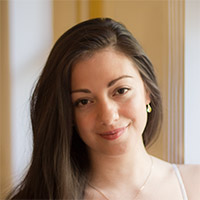 Daniela Rojas
Daniela is a tantric yogini that has been immersed in the field of spirituality for over 10 years. Driven by an insatiable aspiration to make all her life experiences extraordinary, she traveled around the world learning about Yoga, Tantra, meditation and self development techniques. She has a university degree in integral health, always oriented and inspired towards well being, awakening and evolution of consciousness.
She "fell in love at first sight" with the in-depth teachings of the Esoteric Tantra Yoga course. Her passion for Tantra and all its mysteries, her love for transformation and truth, inspired her to absolve the five years of the Atman Tantra teacher training. As a certified Tantra and Yoga teacher she now guides and supports others in this great journey of becoming, using the resourceful and efficient techniques from this ancient spiritual system.
Dani's style is playful and inviting the students to discover their uniqueness and the depth of their hearts. She will charm you with her sweetness and enthusiasm for freedom and ecstatic happiness.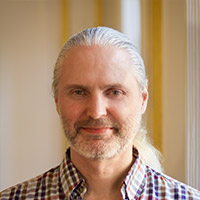 Emanuel Langhoff
25 years of deep and nuanced knowledge of Yoga, Tantra and spirituality have been an endless well of inspiration for Emanuel's students from all over the world, especially in his home region Scandinavia and his sacred passion India. The relationship between science and spiritual mysticism is especially dear to Emanuel's heart, and his teachings carry evidence of this equal love for both.
Emanuel has dedicated himself to help people heal themselves through Yoga and Herbal Therapy. In his holistic view, "the body is never ill, but just a precise mirror of the imbalances in our mental and emotional structure. Yoga teaches us to read this mirror and grants the methods to heal and reach profound self-knowledge and perfect inner balance." 
Emanuel's great heart and masculine dignity is a good example of the result of persistent spiritual practice with love for the Universal Divine. The tantric practice – the union of feminine and masculine, energy and consciousness – is the foundation of Emanuel's work and is expressed in his teaching and guidance, as well as in his own love life.

FREE Opening Class:
Monday, 24 MAY, 19:30

CEST
Learn the first tools of your tantric path
Tantra is the most practical spiritual path, the path of life itself. Learn your first tools that help you to  turn everyday experiences into valuable lessons of inner evolution.
Get to know your teachers Daniela and Emanuel
Daniela Rojas and Emanuel Langhoff are a wonderful example of the tantric principle of polarity. Let the combination of chilean passion and nordic clarity charm you.
Experience your first full practice session
Enjoy a full session including warm up exercises, a set of easy asanas and the guided full yogic relaxation to conclude the practice and stabilize the energetic effects.
Ask all you ever wanted to know about Tantra
Everything? Yes, everything. Leave behind any preconceived ideas about Tantra and bring all your questions about this rich and genuine path of spiritual science.
Benefit from a special opening discount
Everyone who signs up to our Grand Opening Class receives an additional 20% off the regular three-months and yearly subscriptions. This is a very special one-time offer.
Want to enroll straight away?
Subscribe safely now. Payment starts on 31 May.
You can cancel your subscription anytime.
Get to Know us Offer!
35€
This offer applies to the first month and changes to regular price with next billing

Access to 1 month of live classes

Printed course notes by postal mail

Personal guidance during the class

Access to 3 months of live classes

Printed course notes by postal mail

Personal guidance during the class

Access to 1 year of live classes

Printed course notes by postal mail

Personal guidance during the class
* The yearly curriculum contains 39 lessons. August is holiday and no monthly fee is charged. The course notes of the first year are sent every 2-3 weeks.
If you are in a difficult financial situation, write to us. We don't want a lockdown crisis delaying your spiritual evolution.
Frequently Asked Questions
How do I connect to the live classes?
Our classes run on Zoom and you will receive a login link after you signed up. Zoom is very resource friendly and runs well also on older devices or low bandwidth. We nevertheless recommend a decent speed of both your device and internet.
Do I need a webcam and microphone to join?
You will need a webcam so the teachers can see you and correct your body postures if needed. You do not necessarily need a microphone to participate, you can also use the chat function if you want to ask questions.
Are recordings available if I miss a live class?
Yes, the teachers are recorded during each class and replay links are available on request. Nevertheless the structure and depth of the course require regular live presence and it can not be followed exclusively through recordings.
Will I receive written materials for each lesson?
Yes, each lesson has extensive printed materials that we will send to you by postal mail every two to three weeks. At the moment these materials exist only for the first year of study, but they are continuously expanded.
How is the structure of the course?
The first part of the journey consists of eight sequential modules that lead you through the different chakras and their specific energetic and psychological characteristics, together with learning  a great variety of practical exercises and techniques.
How long can I join the current course?
Signups stay open until the end of December. Then this course closes for new signups and a new semester will start. We recommend to join as early as you can, but we also offer free replays of the missed lessons to the new students.
Can I cancel my subscription anytime?
Sure, if you do not wish to continue the course, you can cancel your subscription up to the moment of its renewal, either by yourself in the customer portal or you simply write to us.
Where or how do i get a receipt for my payments?
You receive an invoice for each payment automatically sent by mail. Please check your spam, promotions or other folders. You can also login to your customer portal and download it there.
Which payment modalities do you offer?
We offer monthly subscriptions for most flexibility. If you are sure that this course is your perfect fit, you can also choose the discounted 3-monts or 1-year plan.  You can pay with credit card or apple pay.
Do you offer a refund?
We believe in the quality of our courses and do not offer a general money-back guarantee. Yet, if you are not satisfied with the course, you can write to us and we see what we can do. In case you just forgot to cancel your renewal, we simply refund you.
How long does the course last?
One of the unique aspects of this course is that it offers assistance on the path towards perfection as long as you wish to follow it. You can deepen your tantric knowledge and experience over the course of many years.
Is there a Facebook or What's App or similar group?
Yes, the class stays connected through a Telegram group which you can join if you wish to. In this private group you can ask questions and share experiences with your teachers and fellow students.